Eli. Female, young, and a deadly killer. In Let The Right One In (Swedish Film) Eli is a vampire with super human abilities and a thirst for fresh blood, as most vampire do.  In the film, she is a new comer to a small town. Originally she tires to keep away from human relationships however winds up befriending Oskar. Oskar is a young boy who is frequently bullied by his peers. To briefly summarize the movie, Eli and Oskar becomes friends. Eli teaches Oskar to stand up for himself, while Oskar helps Eli feed by killing. In conclusion the two part ways in a sad yet peaceful goodbye.
Analyzing Eli's character closer, she has many human characteristics while being a vampire by blood. HA . Eli knows she should not form connections with humans however can not help but become connected with Oskar. This is a theme also seen in the Twilight  film as Edward feels he should distance himself from Bella because he feels will hurt her. This craving for attention and want for a stimulating relationship is extremely common if not a characteristic of all humans. In this way Eli is given human-like qualities taking away from her monstrous form. During the goodbye scene variations of the word kiss were used by both Eli and Oskar as they part ways. This shows feelings of lust, care, and desire for another being; other qualities of humans however not commonly seen in vampires. Eli does maintain the traditional cold skin and strength qualities of vampires; however these qualities are not enough to keep her from growing to resemble a human.
Whether it be due to her young appearance or her want to be accepted, Eli develops human-like qualities ultimately softening her features as a vampire. As discussed before, the ideologies of Eli's  character are seen in other vampire characters. In the last link the page discusses similarities and differences between the Eli in the Swedish film version and thee Abby in the American version of the film while again commenting on traditional vampire qualities. 
Sources:
http://cdn2us.denofgeek.com/sites/denofgeekus/files/eli-oskar-let-the-right-one-in-13722536-1280-800.jpg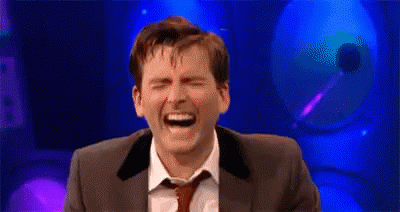 Fandom:
http://vampires.wikia.com/wiki/Eli
Let The Right One in Flim : åt Den Rätte Komma in = Let the Right One in. Dir. Tomas Alfredson. By Tomas Alfredson, John Ajvide Lindqvist, Hoyte Van Hoytema, Johan Söderqvist, and Dino Jonsater. Prod. John Nordling and Carl Molinder. Perf. Kåre Hedebrant, Lina Leandersson, Per Ragnar, Peter Carlberg, Ika Nord, and Henrik Dahl. Publisher Not Identified, 2008.
Ad blocker interference detected!
Wikia is a free-to-use site that makes money from advertising. We have a modified experience for viewers using ad blockers

Wikia is not accessible if you've made further modifications. Remove the custom ad blocker rule(s) and the page will load as expected.